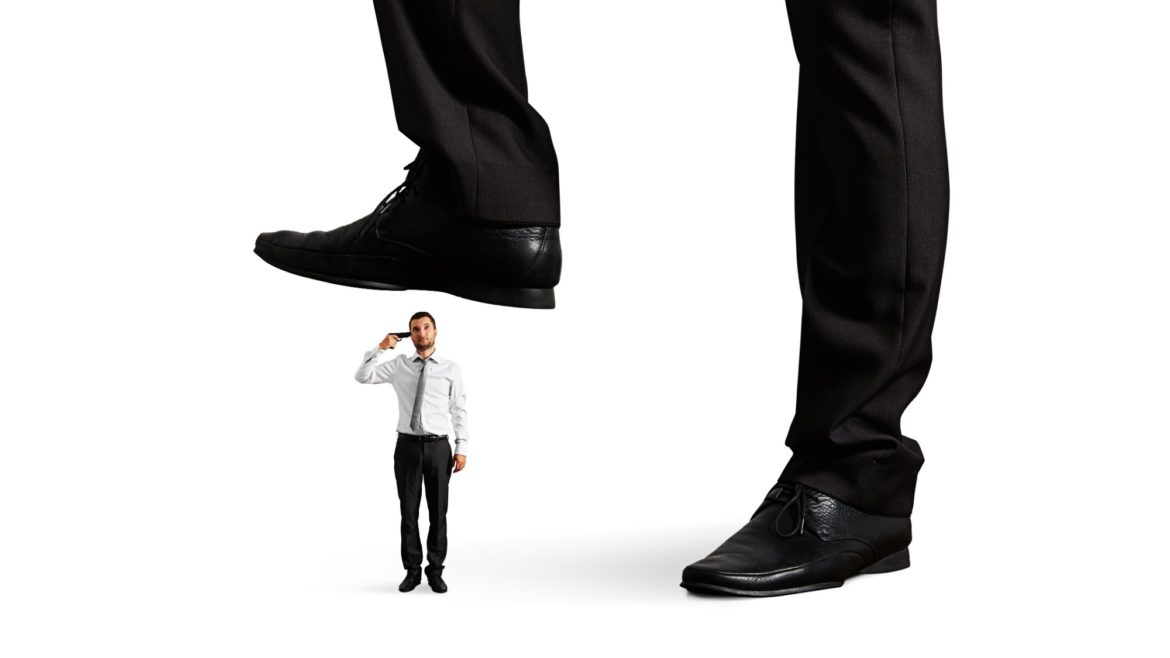 Robusthed eller Rawbusted – af Caroline Heerup
Når jeg fornemmer nutidens krav om robusthed, får jeg fornemmelsen af, at der menes 'raw-busted'. Man skal være rå som bare fanden, og man skal kunne fange de andre på fersk gerning, så man sikrer sig, at det er en selv og ens afdeling, der klarer sig i kampen om overlevelse.
Og præcis som Ole Fogh Kirkeby har fortalt om dette emne på Lederne's fine video, går der rigtig mange ting tabt, når man fortolker betydningen af robusthed hen mod rå hårdhed. Selvfølgelig er fortolkning nødvendig, når begreber skal trækkes helt tæt ind til hver enkelt af os for at give mening. Men min egen personlige fortolkning af robusthed går langt mere i retning af, at være noget der sker på det indre plan og som involverer den robuste skrøbelighed, som Ole Fogh Kirkeby fortæller om.
Ikke een sandhed
Robusthed og robuste ledere og medarbejdere handler for mig ikke om, at de skal kunne kæmpe eller om at blive klar til at kæmpe mod nogen. Udgangspunktet for at være robust handler i mit univers langt mere om åbenhed, bevægelighed og bevidsthed. Forståelsen af, at der ikke findes een sandhed, der skal gælde for os alle, men at der er sandheder for hver enkelt af os. Sandheder som vi kan dele, drøfte og derigennem blive klogere og mere robuste af. Det giver trivsel og god ledelse.
Respekt for mig selv og andre
Alting ændres i det øjeblik det går op for én, at personer – der mener noget helt andet, end man selv gør – har dannet deres mening på samme måde, som man selv har gjort. At de har registreret det, der er sket omkring dem og lagret de følelser, det skabte i dem – præcis som jeg selv. Og at de selvfølgelig har samme ret til deres standpunkt, som jeg har til mit. Dér begynder min robusthed at virke. For når jeg magter at have denne åbenhed overfor andre og ikke selv behøver at have ret i andres øjne, så bliver respekten og den enkeltes følsomhed bevaret. Og jeg kan ikke længere blive vred eller væltet omkuld af andres divergerende meninger, når der er plads til alle. Så er jeg robust og kan udvise robusthed.
Når verden ramler
Men når jeg ikke magter at være åben, når jeg oplever at min verden ramler ned over mig, så er det meget svært at være robust. Så får jeg lyst til at råbe de andre uforstående idioter ad helvede til, fordi jeg føler mig sårbar, bange og alene. Så ønsker jeg at skabe alliancer med andre, der kan hjælpe mig med at vinde kampen over idiotien. Eller over det, som lige dér fremstår for mig som idioti. Verden med een sandhed fremstår sort / hvid. Den avler frygt og kamp, men den kan ikke gøre mig robust, end ikke hvis jeg formår at vinde kampen.
Kik over skyttegravskanten
Men heldigvis har jeg fundet ud af, at når jeg respekterer, at jeg bare ikke har kræfter og overskud til at være robust lige nu, så udløses kamplysten ikke. På denne måde kommer jeg hurtigere til hægterne og kan kigge op over skyttegravens kant. Og jo flere gange, jeg via respekten ganske langsomt får skabt kontakt til min indre robusthed, der kan være lyttende og åben og skrøbelig, så ved jeg, at den er der. Også selvom jeg ikke lige kan få øje på den. Og jo hurtigere kan jeg flytte mig hen mod robustheden og undgå at agere i den sort / hvide version af virkeligheden.
Denne robusthed er min passion
Denne form for robusthed har i mit eget tidligere lederskab sænket sygefraværet med 57 % og holdt trivslen over 92% i min organisation. For mig var dette et lille hverdagsmirakel, der gjorde det så meget sjovere at være leder og også sjovere at være medarbejder. Den form for robusthed er nu blevet min passion. Og jeg har skabt et redskab (O Sense) der kan træne ledere og medarbejdere i at få kontakt med denne indre robusthed fremfor at træne dem i at vinde kampen om den 'rigtige' version af virkeligheden.
Er du nysgerrig, er du velkommen til at kontakte mig eller læse mere på www.osense.dk
∼ af Caroline Heerup, direktør i O Sense